HOLEBROOK ORIGINALS
Holebrook Originals are there to let you open your mind to the re-energizing effects that nature offers, no matter the weather. In the mist, your thoughts can become clear as day. When skies grow dark, you might find a new light to guide you. And suddenly you may feel an unexpected presence — your own.
Holebrook Originals remain true to the concept born on the Swedish west coast more than two decades ago. The carefully crafted garments of wool and cotton, supported by our unique windproof lining, are all made for a life outdoors - and outside of fast fashion.

This year's collection includes several news that will match the weather report in more ways than ever. You can now feel comfortable during those warm summer evenings in a cozy, unlined sweater, or keep the duggregn* out in a wool jacket with water-repellent details.

* traditional Swedish light rain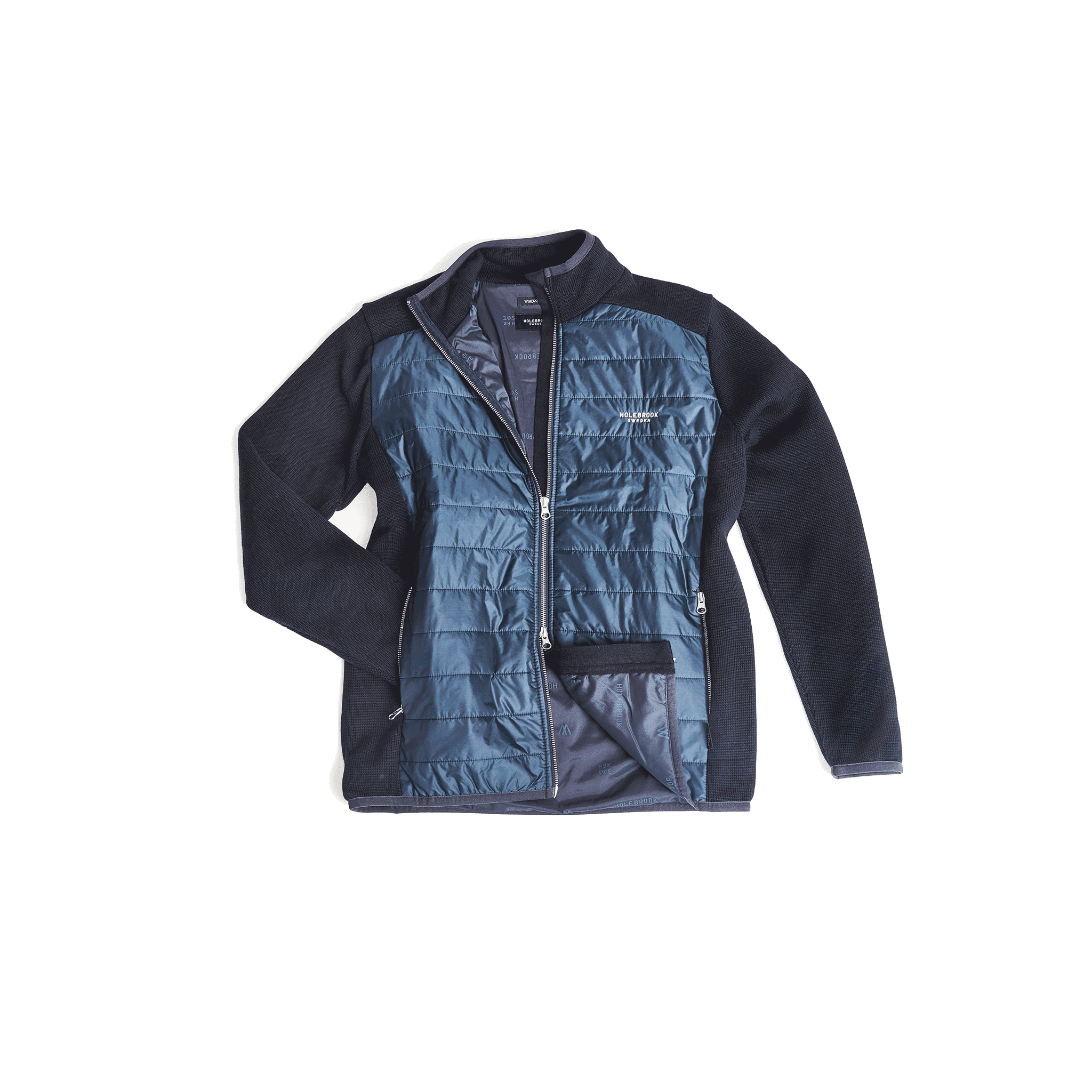 FACTS & FUNCTION
We use no chemicals to achieve the windproof function in our lining.
Instead the lining is produced with a special weaving technology, meaning it's extremly tightly woven and that makes the fabric windproof. The composition is 97% Polyester and 3% Elastane. The Elastane makes the fabric stretchy and breathable. In other words, it stops the wind but not the movement.
Our water repellent fabrics (Piumi and Holmer) have a treatment which gives the fabric it's water repellent function.The fabrics are flourocarbon free and certified according to STANDARD 100 BY OEKO-TEX® which is one of the world's best known labels for textiles tested for harmful substances. It stands for customer confidence and high product safety. Both Piumi and Holmer are breathable.
This website requires cookies to provide all of it's features. By continuing on this website you accept the use of cookies. For more information on what data is contained in the cookies, please see our
Privacy Policy page.
OK
SUBSCRIBE TO OUR NEWSLETTER AND TAKE PART OF THE LATEST NEWS!
Holebrook Sweden
Storgatan 69
523 31 Ulricehamn
Sweden