Sustainable and timeless Christmas gifts for him and her
Don't miss the autumn collection for women and men! Classic and sustainable garments with a long lifespan, both in terms of design and quality. A wonderful mixture of wool, cotton, alpaca and extra fine merino wool in autumn colours.
SHARE YOUR HOLEBROOK MOMENTS
@holebrooksweden & #holebrookfriends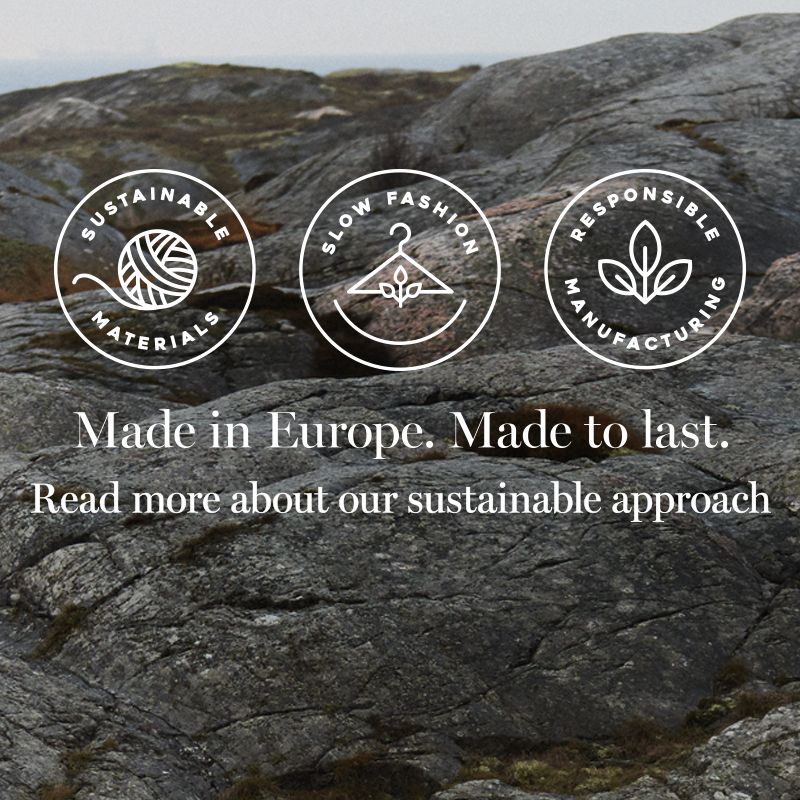 HOLEBROOK SWEDEN is a Swedish brand with knitting as the focus. Knitted sweaters in wool, cotton and alpaca. Our Original Collection includes windproof sweaters in wool and cotton. Our own windproof lining with elastane stops the wind but not the movement. Close the rain out in a wool jacket with water-repellent details. Holebrook Originals is there to open minds to be welcomed by nature, regardless of the weather. We manufacture and sew everything in Europe. Yarns and fabrics are of the highest quality and carefully selected to correspond to our thoughts on durability, quality and function.